As the funeral 'selfie' sparks debate on its appropriateness, it leads into a bigger discussion on photos at funerals.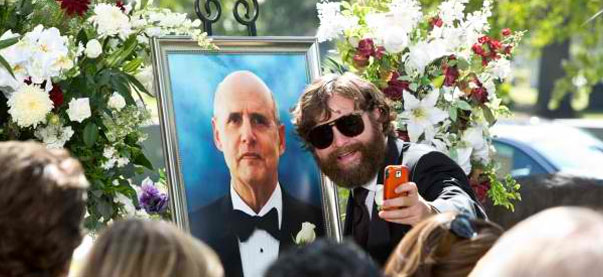 Back in 1800s funeral photography although considered at first unorthodox became popular for middle-class families who could afford it, often their only opportunity to have a photo of their loved one.  At the turn of the 20th century with advances in medicine and technology, this practice faded away.
Today we see a steadfast increase of people grieving or supporting each other online, perhaps due to our families and friends being now dotted around the world not just isolated in our neighbourhood.  This leads to the challenge of distance, time and costs to get everyone physically together to farewell the deceased. For those who can make it, it's a great opportunity to have a photo to memorialise the rare occasion of being together. For those who can't make it, it's a great way to share the day with them.
When you think of it, you take photos at weddings for similar reasons when celebrating the life that is about to start as a married couple. Therefore, why should it be any different to photograph the celebration of life already lived?