This decision has been made to protect trees that are unsustainable for future generations, and call on the forests that are most sustainable.
Quite frankly, we love it and we know you will too.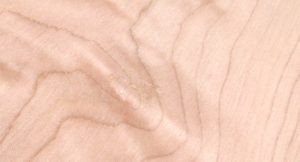 Appearance
Silver beech is sourced from Southland's natural and second-growth forests.  The timber colouring has a variable light brownish-pink tone, with lighter shades like maple, while darker shades are closer to cherry.  Its fine straight grain with the occasional swirl gives the illusion of a silvery sheen finish to the wood.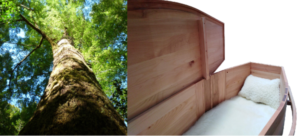 The Archetype
Finished with specially formulated natural wax, the Archetype includes a natural wool mattress with a pillow and a matching nameplate.
The Archetype is available in four sizes;
Standard, Oversized, Long Oversized and Extra Oversized.

The Urn
The fine straight grains and a few swirls guarantee each urn its own distinctive look.  Available in either a wax finish or high water-based gloss finish.
Rimu vs Silver Beech
RIMU
Extensively milled since 1910
Slow growing
Wood is comparatively hard and dense
The government only allows limited logging on private land
Resources expected to be exhausted in 1-2 decades
SILVER BEECH
Medium-density hardwood with a straight grain and even texture
Renowned for its steam bending properties (perfect for Archetype handles)
Non-durable outdoors, lasting no more than 5 years in the ground
Sustainably managed second-growth (previously harvested and regenerated) forest
Currently, silver beech supply exceeds demand